Best Headsets for Working from Home
Are you working from home and not sure which headset to choose? Work from home headsets will make you more productive and improve the quality of your calls. Here's a handy guide with some of our favorites. Watch Jonathan show you why a headset is a must when you're at home.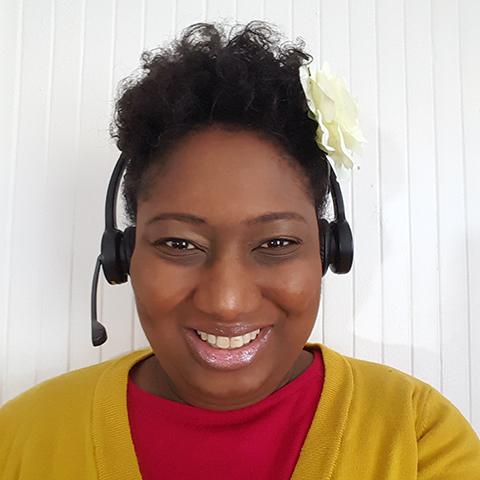 KAMIKA ROYAL
Customer Service
Since 2016
As someone who's on the phone most of my day, being able to hear my Customers is a must. Working in the office, I never had problems with noise, but working from home with roommates, a dog and construction nearby, I absolutely needed a great work-from-home dual-ear wireless headset.
The dual-ear Leitner headset is the best noise canceling headset for working from home. I can stay focused on my caller, without them even knowing I'm not in the office. It's even great for those longer Zoom calls, because I get up and move around up to 350 feet, and the person on the other end never knows it!
Customizations made:
- Dual-Ear
- Connect with office phone & computer
- With Remote Answering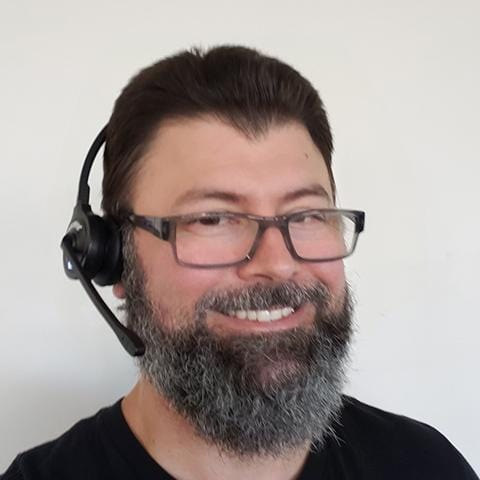 SCOTT KEARSLEY
Technology
Since 2005
My job is to ensure that all of our team members working from home have the tools they need to get the job done. Since I spend most of my time troubleshooting over the phone or computer, the Leitner XL single-ear is a great fit for my needs.
Since I'm wearing the headset all-day, having the XL ear cushion is a lifesaver. The single ear headset allows me to hear what's going on around me, but still stay focused on my caller.
Customizations made:
- Single-Ear
- XL Ear Cushions
- Connect to Computer & Office Phone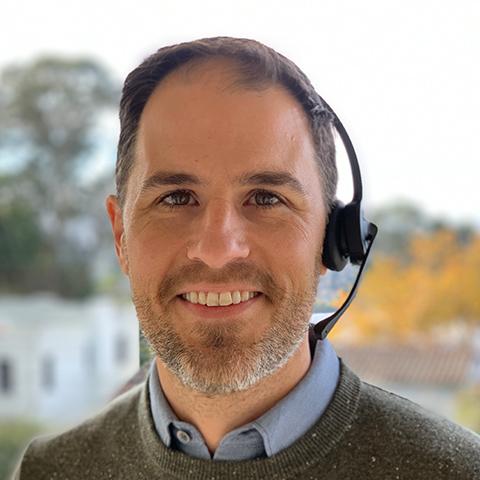 RICK MILLS
CFO
Since 2002
This Leitner wireless solves the "doing 12 things at once" problem of working from home.  
Do you need to be on a conference call, comfort your crying daughter who just stubbed her toe, and answer the front door for your Amazon package arrival all at the same time?  Having a wireless headset from Leitner solves that problem!  I'm on calls all day and my kids interrupt constantly with their Zoom school questions, snack requests, spills, etc… Being able to put myself on mute and walk anywhere in the house to help out, all while staying on the call allows me to be in 3 places at once. 
Customizations made:
- Single-Ear
- Connect with office phone, computer, and cell phone
- With Remote Answering