Go the Wireless Page
Hear how much better you'll sound with a
Leitner Headset
Play demo
Leitner Headset
Other Headsets
No Headset
Over one million North American businesses have purchased headsets from us in the past two decades – we understand headsets.
With Leitner you customize your headset, giving you a best-in-class productivity tool that fits your needs (and your head). As the trusted experts, we make headsets simple to choose, and easy to use.
Amazon Reviews
"Every single experience is excellent. I wish every company did Customer service like your company does."
"Telephone tech support was patient, kind, and understanding. The best Customer service I have ever experienced."
"Your company has the best Customer service and the most helpful, friendly staff! Thanks for the Tootsie Rolls!"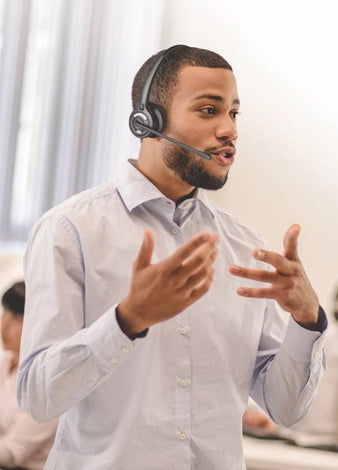 The best office headsets. Customized for you.
We specialize in headsets. It's all we do every day. Sounds kinda weird, we know, but it makes a lot of people happy.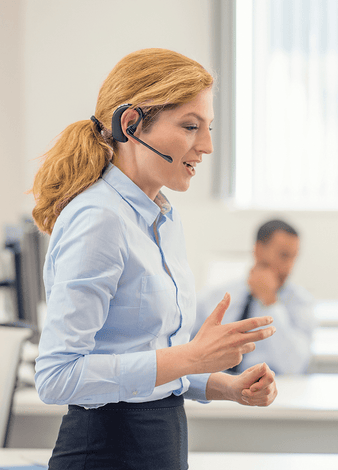 Forget about side-channels and off-shore call centers. We're right here for you.
Many companies have confusing choices and a labyrinth of call center robots. We make things easy. No phone trees, friendly live chat, and instant email replies. Let's kill the confusion.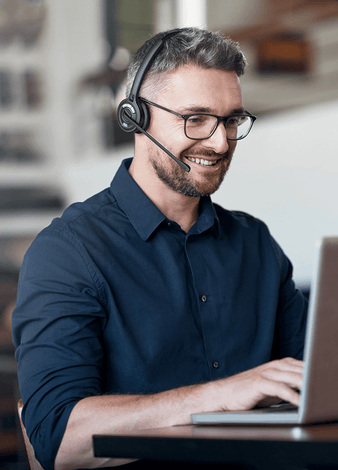 365-day returns. 5-year warranty. Always.
We want you to love your Leitner Headset, and we know it can take a couple weeks to get the right feel for your headset. That's why we give you 365 days to try it out risk-free.
"I love this company! They are great with customer service and they go out of their way to make sure you get the exact product you need. They even saved me money and you don't find that these days. A recommendation to all businesses!"
Lisa Marr
Law Offices Of Peter Miller
Little Rock, AR
"Lightweight, powerful and easy-to-use! All of what I was searching for in a headset. I'm on the phone all day for my career and one thing that is critical for me is sound quality. This headset exceeds my high expectations. Good work, Leitner Headsets!"
Jimmy Williams
Compass Capital Management, LLC
McAlester, OK
"You folks have absolutely the greatest customer support I have ever experienced...I was so relieved when immediately, a warm, friendly voice answered and quickly and efficiently helped me resolve the problem. Thank you for being so wonderfully present and treating me like one of your family!"
Doug Roberts
Doug Roberts Realty
Santa Fe, NM
"Just wanted to say what a pleasure it was communicating with your Customer Service. Johnny and Matt were both very helpful and took care of my questions and concerns right away. And let me say…. The box of Tootsie Rolls… AMAZING!! Just what I needed for my desk."
Tia Randolph
Henry Repeating Arms Co.
Rice Lake, WI
"I LOVE my new headset! It's comfortable and it works great. The sound is great - I can hear the callers and they can hear me very clearly. It's great!"
Nancy Shields
Garrison Women's Health
Dover, NH
"So glad I purchased this headset. It's lightweight, comfortable and you can hear very clearly. I am a dispatcher and I am constantly on the phone between customers and the technicians themselves. This makes my job more at ease letting me be hands free. I highly recommend this product!"
Janelle Whaley
All-Star Plumbing
Lake Charles, LA
"I purchased the Leitner Wireless Headset and I'd say it's one of the best headsets I've purchased in a long time. The voices are so crisp and clear. Worth the money!"
Theresa Van Develde
American Marketing Company
Clifton Heights, PA